My Journey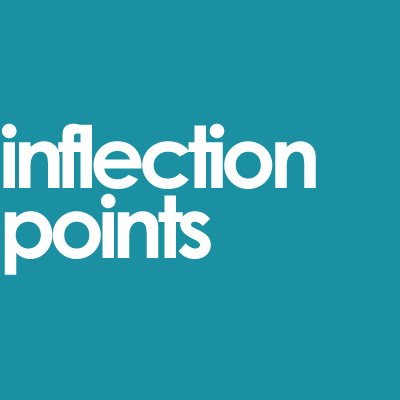 Summer of 1996: Learned HTML at Tuskegee University RADHS (Pre-College Engineering Program)
Fall 1997: Enrolled in the School of Business & Industry at Florida A&M University
January 1999: Accounting Internship with The MONY Group (New York City)
February 1999: Met old school rapper D-Nice at NYU seminar. Discussed web design.
February 1999: Started building my first website, blackcollegeexperience.com, later that night
August 1999: Launched blackcollegeexperience.com as a way for students at HBCU's and black students at "majority" schools to share their college experiences.
April 5th, 2000: Became a member of the Beta Nu Chapter of Alpha Phi Alpha Fraternity, Inc
August 2000: Became the first Red Bull Student Brand Manager at Florida A&M University
Summer 2001: Interned with Visteon Corp. (parts supplier to Ford Motor Co.). Introduced to email marketing for events.
August 2001: Proposed my fraternity use guest lists/giveaways via email marketing for events. Was voted down.
March 2002: Leaving class, God tells me to "do it." I immediately go home, and start writing the plan for, what turns out to be, DIGITALGUESTLIST
May 2002: Decline internship in London, England to stay in Tallahassee, and work on DIGITALGUESTLIST.
August 2002: Launch DIGITALGUESTLIST in Tallahassee, FL.
May 2003: Graduate from Florida A&M University with MBA…but no job. Decide to work on DIGITALGUESTLIST full-time…much to the chagrin of family.
August 2004: Launch the DIGITALGUESTLIST Titanium Card. Expect it to sell really well…It didn't. Business model was flawed.
October 2004: Introduced to Isaac Cashman, promoter from NYC, who was doing an event in Miami for Source Awards Weekend. Had bigger plans for upcoming All-Star Weekend in LA.
February 2004: DIGITALGUESTLIST becomes de facto website for Allen Iverson Triple Threat Weekend during All-Star Weekend in LA. Goes from Tallahassee site to national company.
August 2005: Move to Atlanta, GA
May 2007: Have "aha moment" to transform company from email-based to social media-based.
June 2007: Figure out new idea needs approx. $150K to launch.
August 2007: Enroll in Urban League's "How To Successfully Raise Investment Capital" program. Intense 8-week course.
January 2008: Begin raising money from "friends and family."
April 2008: Introduced to company over the "Crown Royal Affair" event series.
September 2008: First Crown Royal Affair for FAMU is held in Atlanta, GA. Idea for Young Alumni Movement is born.
December 2008: DIGITALGUESTLIST 2.0 goes into beta.
February 2012: Planned + promoted several high-profile events for NBA All-Star Weekend in Orlando, FL
Late 2012: Settled on the service of sf35
January 2013: Launched sf35's MVP
January 2014: Came up with the concept for Goodie Hack
Comments
comments
Powered by Facebook Comments